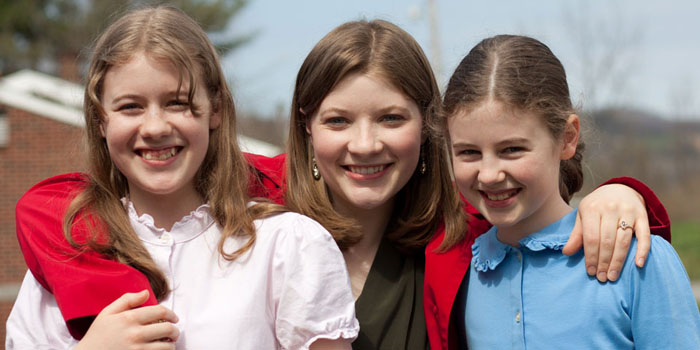 It Began with a Thought
Andrew and Devin had known each other for a while. In fact, they'd even worked together on a photography project three years ago when Devin's sister Kaitlin married Andrew's friend Chuck. Back in the spring after a ball, Andrew was talking with Devin and had a thought: Devin was a rather nice girl. In fact, so nice that he'd like to get to know her more.
Just over a month later, after another ball in which Andrew found himself unable to talk with Devin, Andrew found himself talking with Devin's father. About courtship. Soon thereafter, Mr. and Mrs. Mann told Devin. Two days later, she said yes.
That lead to a long-distance courtship. Andrew lived in North Carolina and Devin lived in West Virginia (at this point in the story, anyway). Letters first flew between the two houses and soon Skype calls began. Actual meetings were limited due to the distance between Devin and Andrew. However, half-way in-between was the Anderson family farm and Trinity Presbyterian Church. The farm soon became a popular meeting place, traditionally ending in a parting after worship at Trinity.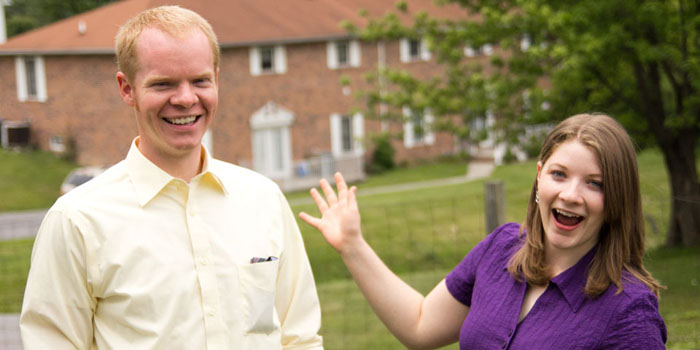 Continuing to Court
Visiting continued, talking continued, and boxes were moved as the Manns prepared to move to Georgia via a rental house in West Virginia. This, of course, led to a visit in which Andrew moved boxes along with talking, working, and visiting. They even went out to a local park and wandered around in the rain, talking and taking pictures.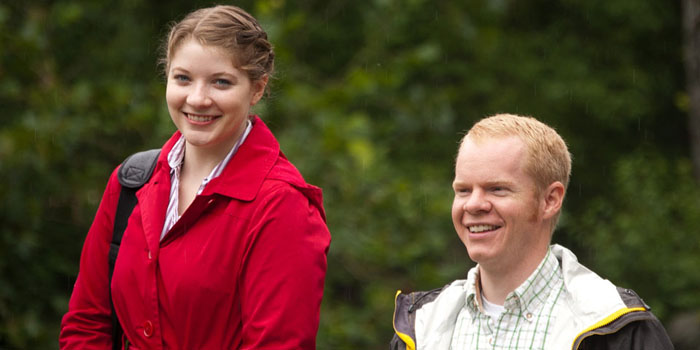 The Proposal
Finally Andrew could take it no longer. Due to a change in habitation (which also involved moving boxes), Andrew arranged a "housewarming party" and invited both the Anderson and Mann families. When everyone arrived on Saturday morning, however, Andrew had "gone out on a last minute errand" and "was going to meet everyone at the Carl Sandburg house."
When Devin saw Andrew at the Carl Sandburg house, she knew something was going on: he was dressed up, complete with a tie and vest. After asking about the drive and the weather, Andrew asked Devin if she would like to see one of his favorite spots on the grounds. She said yes and they meandered to the spot which was complete with a blanket on the ground and a bunch of roses. After giving Devin the roses, Andrew pulled out a note card and proceeded to read a short speech, ending in the traditional words to the most important question he'd ever asked another person. And she said yes.